Adveropia raspisuje oglas za poziciju Facebook Ads Campaign Manager. Za obavljanje ovog posla neophodno je dobro poznavanje jezika na kojem je oglas napisan. Ukoliko tekst oglasa ne razumete u potpunosti, savetujemo vam da razmislite da li je ovo pravi posao za vas.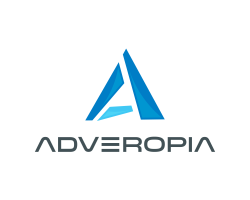 Facebook Ads Campaign Manager
Remote (Work At Home)
Are you an experienced Facebook Ads expert looking for a well established company to work for? Do you enjoy learning new skills by watching Youtube videos or reading tips/tricks online in the internet marketing space? Do you want to be able to work from home, or anywhere else you choose?
We are looking for a Facebook Ads Expert that can build, manage, and optimize multiple campaigns at a time. This is a fantastic opportunity for a results-driven and hands-on individual to join the team.
You'll be part of an amazing remote team and in charge of generating, monitoring and optimizing Facebook Ad campaigns for us and our clients.
The position has a base pay of 60,000 RSD per month for full time, with the option to earn up to 80,000 RSD if you hit your targets for bonuses.
Adveropia Kft is a professional Digital Marketing Agency that focuses on driving leads and web traffic to our clients. We use SEO, Google Ads, Facebook ads, Funnels, Web Design, and Content Marketing to get results. Our founders have over 35 years of marketing experience, and we are looking for a team member with his or her own long term experience.
Some of the qualities we are looking for:
Likes being in front of their computer
Great problem solver
Loves Learning New Skills
Keeps on Top of Latest Methods / Technologies in Internet Marketing
Creative and has great ideas
Can come up with a strategy to execute
We believe in work/life balance, work hard and play hard, enjoying family and downtime, and having an all around win-win situation with our employees, whether in-house or remote. If you perform for us, we will always be there for you.
You will be responsible for the setup and optimization of everything that goes into a campaign campaigns creation, goal setup, ad sets, ads, audiences, retargeting, and optimization. You will not be responsible for writing the ad copy and making the images or videos that will be in the creatives.
However, if you do have that experience with copy writing or image creation, we'd be happy to utilize it.
So what do we need from you?
Skills and Experience
Proven Facebook ads creation and optimization experience
Up-to-date with the latest trends and best practices in FB ads
In-depth knowledge of bid optimization strategies
Experience with conversion rate optimization for better click through rates and lower costs per click and acquisition
Understanding the effect landing pages have on conversions
In-depth knowledge of the various campaigns types
Making custom and look-alike audiences
Setting up retargeting
Setting up event tracking and the pixels
Key Responsibilities and Requirements
Setting up new client campaigns
Pixel setup
Work with creative team that makes landing pages
Campaign AB testing and optimization
Weekly reporting on campaign metrics
Taking initiative when you see opportunities to make campaigns better, letting us know your opinion even if we don't ask for it
Good Internet Connection
Fast Laptop/Computer
Track your time with Time Doctor
Daily and weekly progress reporting
…and more
Good skills to have but not required:
Experience with website analytics tools
Zapier Integrations
Google Analytics
Google ads
Pixel Installation
Google Tag Manager
Agency Analytics Reporting Dashboard
Do you like what you see? To apply for this position, we require that You visit http://bit.ly/adveropia-job-application and fill out the online e-interview. It will help us learn a lot more about you then sending us a boring CV on it's own. The trick to hearing back from us, is to be honest, and detailed in your answers.
Please again, apply at http://bit.ly/adveropia-job-application
We look forward to hearing from you.
Adveropia Team
Deadline for applications: 29.10.2019.
Izvor: poslovi.infostud.com, foto: pexels.com